Reach Out to Us
Do you have questions? Would you like to know more about how CLA Insurance can help your business? Would you like to inquire about the various lines of insurance we offer such as property and liability insurance or workers' compensation coverage? Perhaps you'd like to learn more about our other insurance products. In any case, we would love to help you. Please use the form on this page to drop us a line, or you can give us a call at (800) 346-8424.
Send Us a Message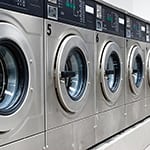 If you are a laundromat owner, you need the best property and liability coverage possible to protect your investment.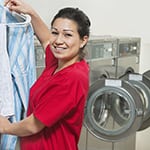 Be sure to have workers' compensation coverage for your attendants and other employees.