Other Lines of Insurance for Laundries
CLA Insurance is about more than just insuring your laundromat. In 2011 we introduced lines of insurance to cover all your insurance needs including business, employer and individual coverage.
Comprehensive laundry insurance, including business auto insurance
Coverage for any business you own such as drycleaners, car washes and more
All real estate interests including apartments
Home, life and auto insurance for you and your family
The newest and most exclusive comprehensive coverage for laundry equipment distributors.
Coin Laundry Association (CLA) members are now able to get CLA Insurance custom-bundled under one roof, ours!
Get a Quote
We're able to process your application to quote your Property and Liability Insurance or for Workers' Compensation right here on our website. Quotes for these additional lines of insurance will need to be handled by our staff, so give them a call today at (800) 346-8424 or get the process started with one of our free quotes:
CLA Insurance provides you with an exciting, one-stop shopping experience for all your insurance needs.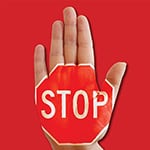 Before you decide, discover 7 important coverages you may be missing in other insurance policies with this report.
Phone: (800) 346-8424
Fax: 847-427-2633
CLA Insurance
1701 Golf Rd
Rolling Meadows, IL 60008